Modern Aubusson Tapestries
Tapestries are simultaneously among the most ancient and the most modern of art forms.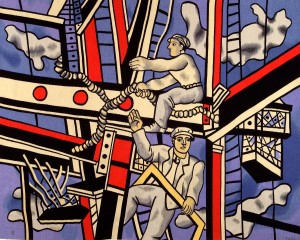 The word "tapestry" once referred exclusively to the rich fabrics that adorned castles and palaces in the Middle Ages. Now, as more and more museums are developing collections of fabric art, the term is just as likely to connote modern master weavings by Chagall or Leger that adorn hotel lobbies and wineries, board rooms and penthouses, vacation homes and condominiums.
Louis XIV recognized that by taking over leadership of tapestry ar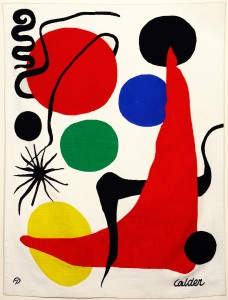 t from the Flemish, France could project its power and its culture as well as increase its wealth.  In the 1662 the  tapestry workshop of the Gobelins was proclaimed a "Manufacture Royale," followed by Beauvais and Savonnerie.  Originally these factories wove to furnish the royal palace at Versailles, and to this day the Gobelins only weaves gifts of state, not tapestries available for private purchase.  The weavers of Aubusson were granted the title of Manufacture Royale in 1665 and 1689; their output has always been commercially available and is generally considered to be the finest in the world.
There are Raphael tapestries, Rubens tapestries, Goya tapestries.  In the 20th century artists like Picasso, Chagall, Miro, Leger all became involved in this medium. In America tapestries were created by Roy Lichtenstein, Frank Stella, Romare Bearden, Stuart Davis.
Tapestries offer the opportunity to own a large, authentic example of the absolute best work of an important artist for up to 1/100 the cost of a painting.